A typical Push Feed bolt face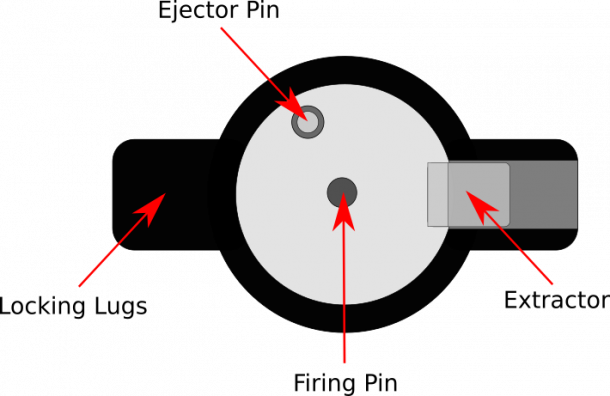 The bolt does not have complete control of the cartridge in a push feed action, the bolt picks up the cartridge and simply rams it into the chamber.
Typically when you push the bolt forward on a push feed action, the cartridge is collected by the bolt face. If you stop before the round is chambered and move the bolt rearwards, the cartridge is left in where it is.