The Precision Rifle Series
Precision Rifle Series (PRS) shooting competitions are challenging, disciplined, long range matches held in a variety of conditions. Imagine firing 10 shots in two minutes at ranges varying from 300m to 1200m in positions ranging from traditional prone to firing from a canoe in a position that a yoga master might call "The In-elegant Pretzel". 
Sound like fun? Well, lots of the world's best shooters think so and it is also attracting newcomers to the sport in droves. Read on to find out more.
What is the Precision Rifle Series (PRS)?
The Precision Rifle Series (PRS) started in the USA and has now spread around the world with South Africa and Australia lining up at the range relatively recently. As one of the fastest growing shooting disciplines, PRS matches are practical long-range rifle matches shot in field conditions. Steel targets at ranges from 300 yards to 1200 yards shot from various positions with the clock ticking, it is little wonder the sport has attracted some of the world's finest shooters to ever handle a rifle.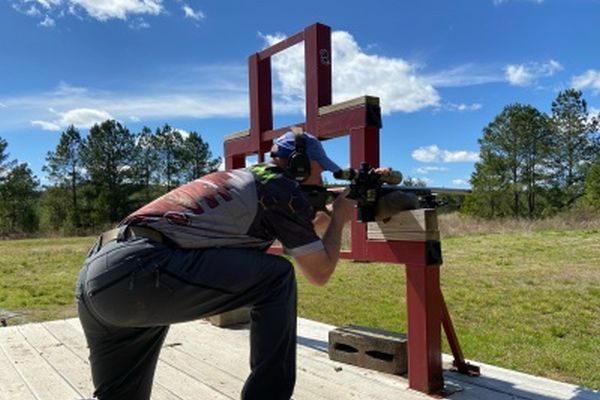 The Precision Rifle Series - Australia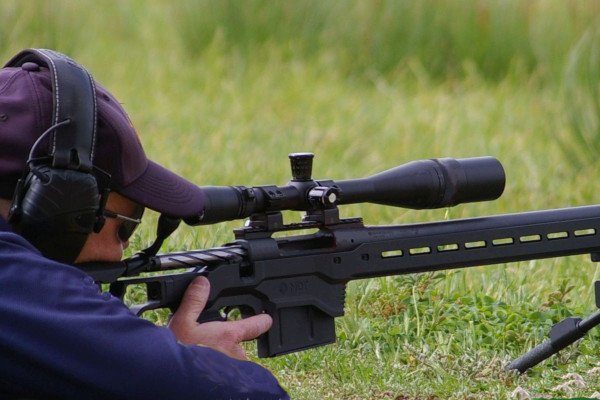 Precision Rifle Series Australia is part of the worldwide network of countries participating in PRS.
Precision Rifle Series Australia is a franchise of Precision Rifle Series USA seeking to bring this new and exciting variant of Precision Rifle shooting to Australia.
While the competition in Australia is exciting and there is great competition with trophies and prizes with pathways to National and International Events. There is a big emphasis on people and community that keeps the sport thriving.
The Precision Rifle Series - Divisions - Australia
Velocity limit of 3200fps / 975 mps
Calibre limit of .30″ / 7.62mm
Velocity limit of 3200fps / 975 mps
Calibre limit of .30″ / 7.62mm
In 2022, the rifle shall not exceed $3,250 AUD. The optic shall not exceed $2,750 AUD. The price will be determined by averaging three advertised prices from reputable Australian retailers.
Rifles may not be modified with the exception of factory trigger adjustments, threading of barrel to run a muzzle brake, addition of detachable magazine system, and glass bedding. See Section 2.2.10 of the 2022 Precision Rifle Series Australia Rules for specific details.
The Precision Rifle Series - International Series
The Precision Rifle Series International Series is an expansion of the original PRS series in America to the rest of the world. 

The top three shooters from each country will be invited to the end of year PRS Finale, starting in 2020.
Video from the Australian Precision Rifle Series
This is a teaser from the 2020 Vortex Precision Rifle Series Australia. It gives you an idea of what to expect from a match.
Rusty, from Impact Dynamics is the Director of the PRS in Australia. In this video he explains some of the details about the Precision Rifle Series in Australia. 
TIME 90 Seconds
ROUNDS 9
EQUIPMENT No Restrictions
TARGETS

Rabbit 201m
Sitting Fox 249m
Walking Fox 302m
TIME 120 Seconds
ROUNDS 10
EQUIPMENT
TARGETS
TIME 90 Seconds
ROUNDS 10
EQUIPMENT

Unlimited
(Tripod rear support 385m/250mm
only)

TARGETS

500m/397mm /225mm
 385m/250mm
300m/160mm
The team from Impact Dynamics also have other ways you can keep up to date about things PRS:
The Precision Rifle Series - Resources